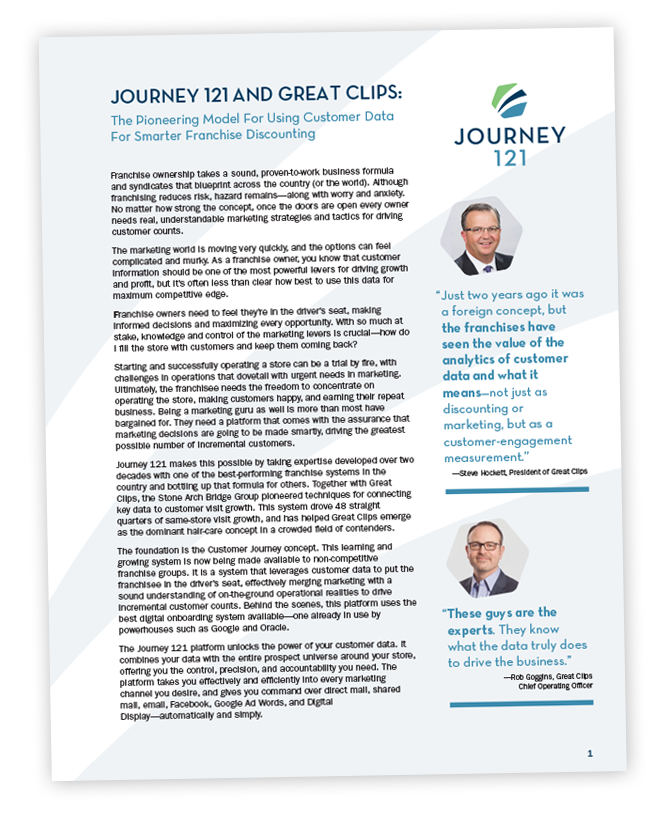 JOURNEY 121 AND GREAT CLIPS:
The Pioneering Model For Using Customer Data For Smarter Franchise Discounting
Franchise ownership takes a sound, proven-to-work business formula and syndicates that blueprint across the country (or the world). Although franchising reduces risk, hazard remains—along with worry and anxiety. No matter how strong the concept, once the doors are open every owner needs real, understandable marketing strategies and tactics for driving customer counts. The marketing world is moving very quickly, and the options can feel complicated and murky. As a franchise owner, you know that customer information should be one of the most powerful levers for driving growth and profit, but it's often less than clear how best to use this data for maximum competitive edge…
Sign up to read the full case study!